1,182
crowdfunding backers
Project Notes
Launching a new approach to treating sinus pain
We helped Tivic Health develop its brand identity and build a strong digital presence.
The Brief
An emerging bioelectronic startup, Tivic Health — needed to brand themselves as they looked to prepare for their new product launch. They sought TOP Health's help to introduce their flagship product to the market. ClearUP is a revolutionary technology that uses microcurrent waveforms to relieve pain from chronic sinusitis, allergies, and sinus infections, without the need for pills, sprays, or nasal flushes.
The Execution
We conducted in-depth stakeholder interviews and significant market research to determine the right direction the branding should take. Utilizing an outside-in approach, we examined how external forces affect how messages are received and understood, tailoring our branding recommendations to identify key audiences, create a brand story, and a brand identity that was simple, surprising, and significant. Then we created brand assets that reflected the look and feel of someone who has experienced sinus relief through ClearUP. Those assets including a full brand book, website redesign, and social media content creation and management.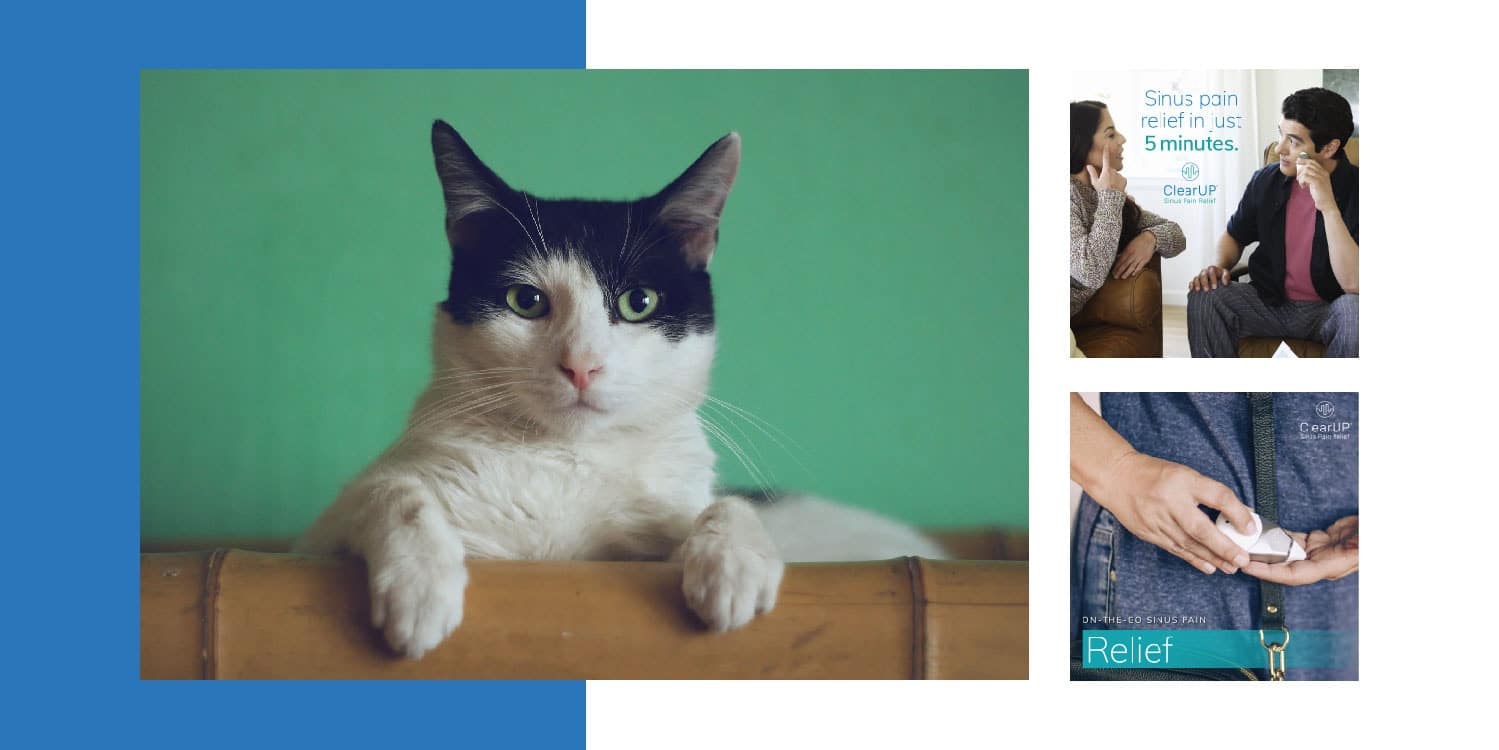 The Result
Nearly immediately, one potential investor quintupled his planned investment amount based on the quality of the rebranding. Since then, Tivic Health has raised $8 million in Seed funding and completed a massively successful Indiegogo campaign which raised more than $141,000 through more than 1100 backers for the launch of ClearUP. Tivic Health's ClearUP product was chosen as one of TIME magazine's 100 Best Inventions of 2019.
Highlights
Goal
To brand Tivic Health's revolutionary sinus relief device.
Impact
More than $8.6 million in private, venture, and crowd funding.
Key Achievements
Quintupling of private investment from a single backer.
Let's talk about your project
Next steps
We'll ask key questions

We are hyper-efficient at synthesizing your core needs.

We'll draft a proposal

We can harness the expertise of our local + global team.

We'll present the plan

We will show you how to turn ideas into scalable action.