Project Notes
Launching the first-ever dog food truck nationwide
We worked on a limited budget and limited time to launch the first ever dog food truck in 15 metros around the US, and then A/B tested different pitches to finally get 500+ media hits and 470M+ impressions.
The Brief
Milo's Kitchen wanted to communicate that dogs are equal members of the family and deserve the same quality food as their human counterparts. But how could they create massive awareness, given budget for 15 local events, on a very short timeline? With two weeks to plan and execute this activation, they asked TOP Agency to help.
The Execution
Capitalizing on the national popularity of food trucks, TOP Agency launched the first-ever food trucks for dogs in 15 U.S. metropolitan markets.
To persuade broadcast, print, and online media outlets to cover a light-hearted story alongside hard-hitting news, TOP Agency A/B tested more than 25 different pitch headlines — choosing variations that sparked an emotional response from media gatekeepers with fun phrases like "bone appétit," "gour-mutts," and "local food trucks have gone to the dogs."
To amplify earned media coverage beyond the places that the food truck would visit, TOP Agency pitched outlets in the Top 50 U.S. media markets — creating a national human interest story with universal appeal. In the final tally, more than 80% of the media outlets that covered the story used a variation of the viral-optimized headlines suggested by TOP Agency.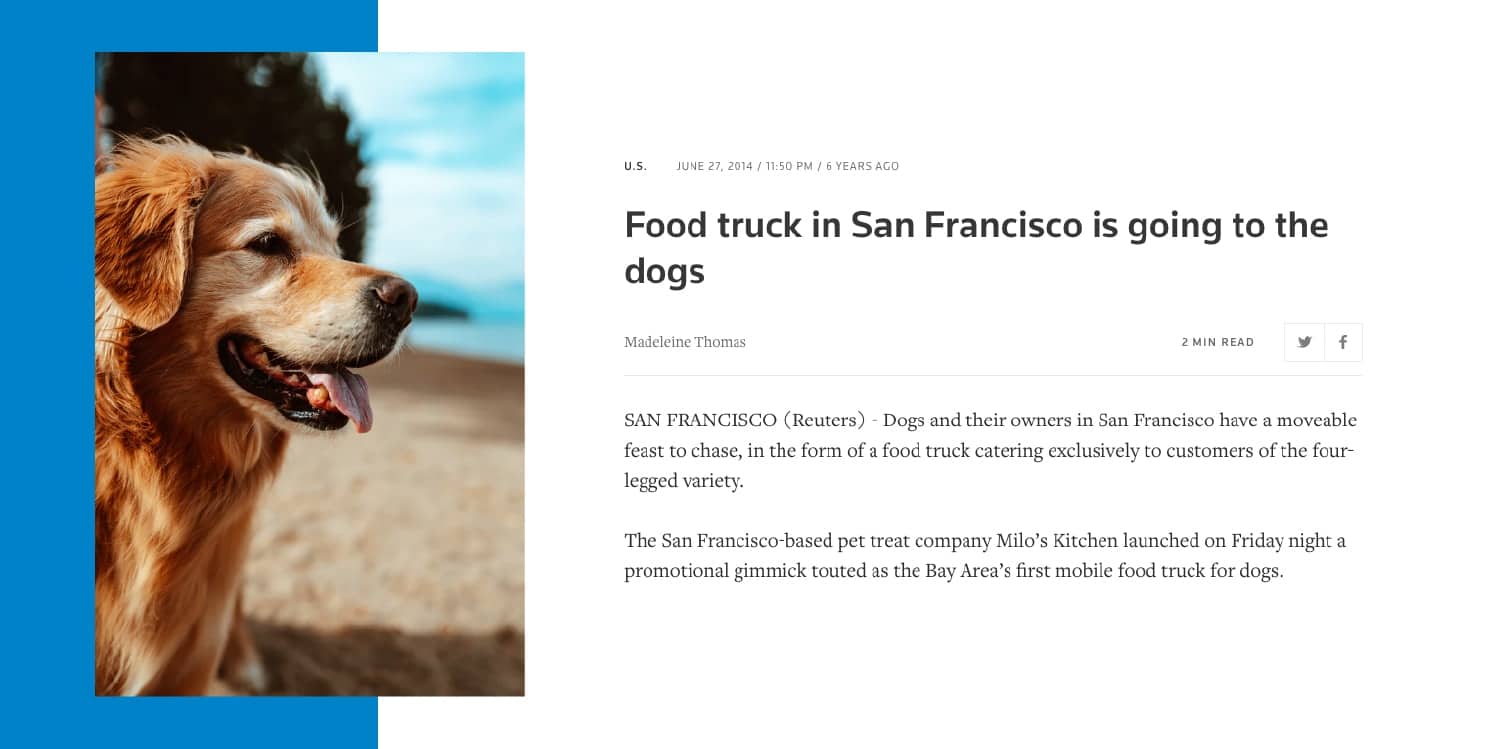 The Result
The campaign generated 500+ media hits, 300+ local TV placements, and 470M total impressions.
Let's talk about your project
Next steps
We'll ask key questions

We are hyper-efficient at synthesizing your core needs.

We'll draft a proposal

We can harness the expertise of our local + global team.

We'll present the plan

We will show you how to turn ideas into scalable action.