Project Notes
Boosting awareness and sales through reimagined classic PR
We drove awareness with top tier journalists and TV hosts generating 87 impactful media hits for Schwinn Fitness
The Brief
Schwinn Fitness's Classic Cruiser bike was underperforming compared to the rest of its products, in part because of retro branding that confused consumers. Schwinn Fitness asked TOP to drive awareness with top-tier hits and influencer participation that would completely alter the perception of its product across America.
The Execution
In addition to a steady drumbeat of stories capitalizing on timely events, in between timely seasons we leveraged product giveaways to slowly build social proof. We discovered journalists and TV hosts loved the fun look of the bike, and loved to give it away — and we were able to turn a typically uneventful week of media into a quick, big hit for Schwinn Fitness by securing their Classic Cruiser as the featured prize on the Today Show's Kathie Lee and Hoda's Give It Away segment. Concurrently with our media outreach, we planned a star-studded influencer gala at Lulu Lemon in Los Angeles. With plenty of fun Instagram stops around the store, Lulu Lemon discounts, and delicious appetizers, we encouraged influencers to post on-brand, engaging content around Schwinn Fitness.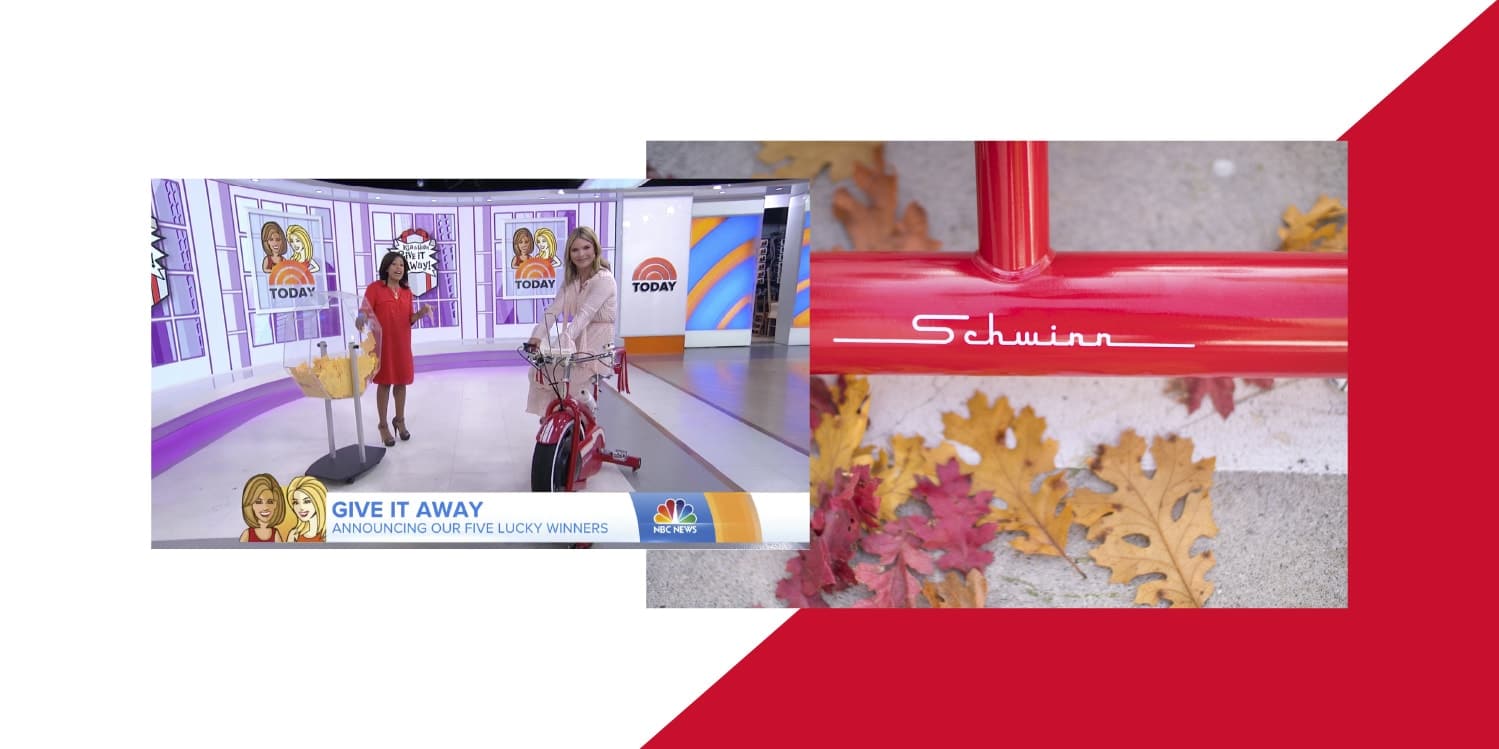 The Result
Our combined approach resulted in 87 impactful media hits for Schwinn Fitness—plus a successful event that built brand loyalty among those who have the power to influence opinion.
Let's talk about your project
Next steps
We'll ask key questions

We are hyper-efficient at synthesizing your core needs.

We'll draft a proposal

We can harness the expertise of our local + global team.

We'll present the plan

We will show you how to turn ideas into scalable action.