Project Notes
Delivering massive PR with minimal spending
We came up with a creative PR plan to piggyback on the Oscars and turned the brand into the unofficial "cat sponsor" of entertainment's biggest day.
The Brief
With the annual Academy Awards occurring each February, the Meow Mix brand team wanted to insert its brand into the 'Oscars' telecast and showcase the important role that cats play in bringing viral video entertainment to our everyday lives. Only one catch: There was no budget to actually work with the official Oscars program or even run a TV ad during the show. The brand team asked TOP Agency to come up with a PR plan to piggyback on the Oscars in a creative way and turn the brand into the unofficial "cat sponsor" of entertainment's biggest day.
The Execution
The TOP Agency team brainstormed an original concept for an alternative cat entertainment awards show — The Cat's Meow Awards — to be launched simultaneously with the real Oscars program. Because there was no budget to hold an actual live event telecast, TOP Agency's film and video division produced a series of shareable videos that gave the look and feel of an awards show spoof — complete with animated motion graphics and humorous host commentary.
To generate broad consumer participation, TOP Agency created a social media contest in which more than 30,000 proud cat parents submitted their cat's best photo and video moments. After judging conducted by the Meow Mix Acatemy in categories like "Best Cat Cuddle" and "Best Cathlete," the TOP Agency team also conducted a local PR push to celebrate each award winner in their hometown media (especially local TV affiliates that could broadcast award-show clips).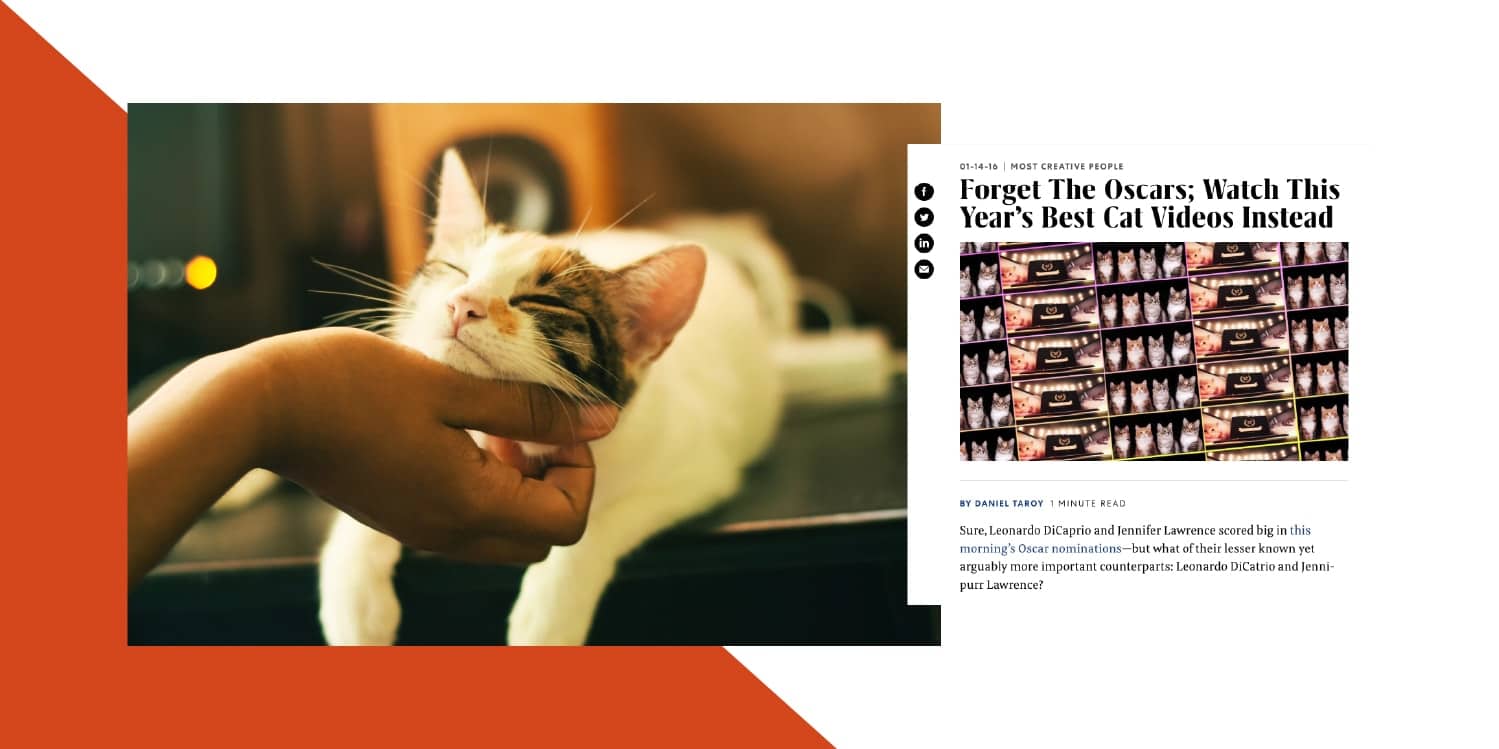 The Result
The campaign generated more than 133M impressions, 250k social shares, and status as new "cat Oscars."
Related Work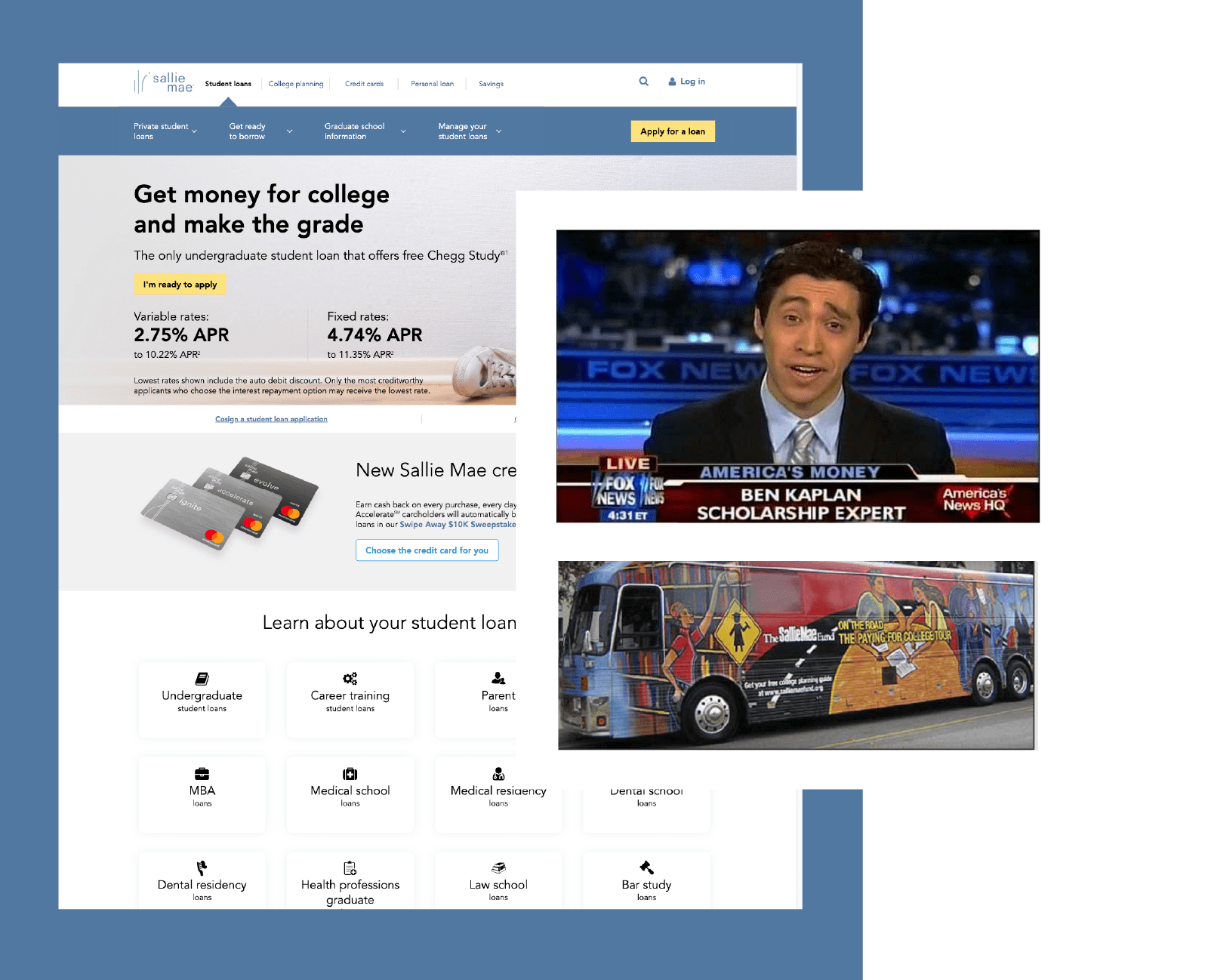 Let's talk about your project
Next steps
We'll ask key questions

We are hyper-efficient at synthesizing your core needs.

We'll draft a proposal

We can harness the expertise of our local + global team.

We'll present the plan

We will show you how to turn ideas into scalable action.