Project Notes
Raising brand awareness for Bowflex within Europe
We worked with Bowflex on their European outreach campaign, raising awareness for their brands and products while educating the market on the benefits of working out at home
The Brief
Europeans are less likely to workout at home thanks to smaller living spaces and lack of awareness of products available, so a re-education program was needed to focus on the benefits of working out at home with a variety of space saving kit from Bowflex. Create brand awareness in the European market for Bowflex in the key areas of the UK, Belgium, The Netherlands, Luxembourg and Germany. 
The Execution
There was no existing brand awareness for Bowflex within Europe, which meant we were able to implement a focused campaign featuring strong media relations tactics, relationship building with key media, and a targeted product placement strategy across each target market. 
We assessed the local media marketplace in each region with our teams of locally-based experts and narrowed down our approaches by region, focusing on news stories for Belgium, on influencers and bloggers in the Netherlands and a combination of various other aspects in the UK and Germany.
We held local market events introducing new products to key health, fitness, wellbeing and lifestyle influencers and the media as well as working with other existing events to capture our target market.
We utilized reader offers and giveaways to secure coverage with our own key messages for large ROI. These
ran across a variety of key lifestyle publications across Europe including competitions which were syndicated, meaning we received valuable mentions across multiple titles for only the cost of one product.
Deskside visits and relationships with key news, fitness and lifestyle journalists led to fantastic coverage across the board helped by a deskside publication house tour across the key cities, showcasing products. We also worked with the Press Association to create reviews of two key products which they shared editorially with the hundreds of publications that take content from them directly.
We utilized our data experience to pull together research from data-driven surveys across Europe, looking at different attitudes to fitness, our relationship with our bodies and celebrity bodies and regional weightings for these results.
Influencers and bloggers were key elements to this campaign as they had the room to showcase the various key features of products and had huge reach across our target markets.
By combining all of the above methods, we were able to secure repeat mentions and messages which would lead to increased brand awareness and a re-education of the European population when it came to home exercise.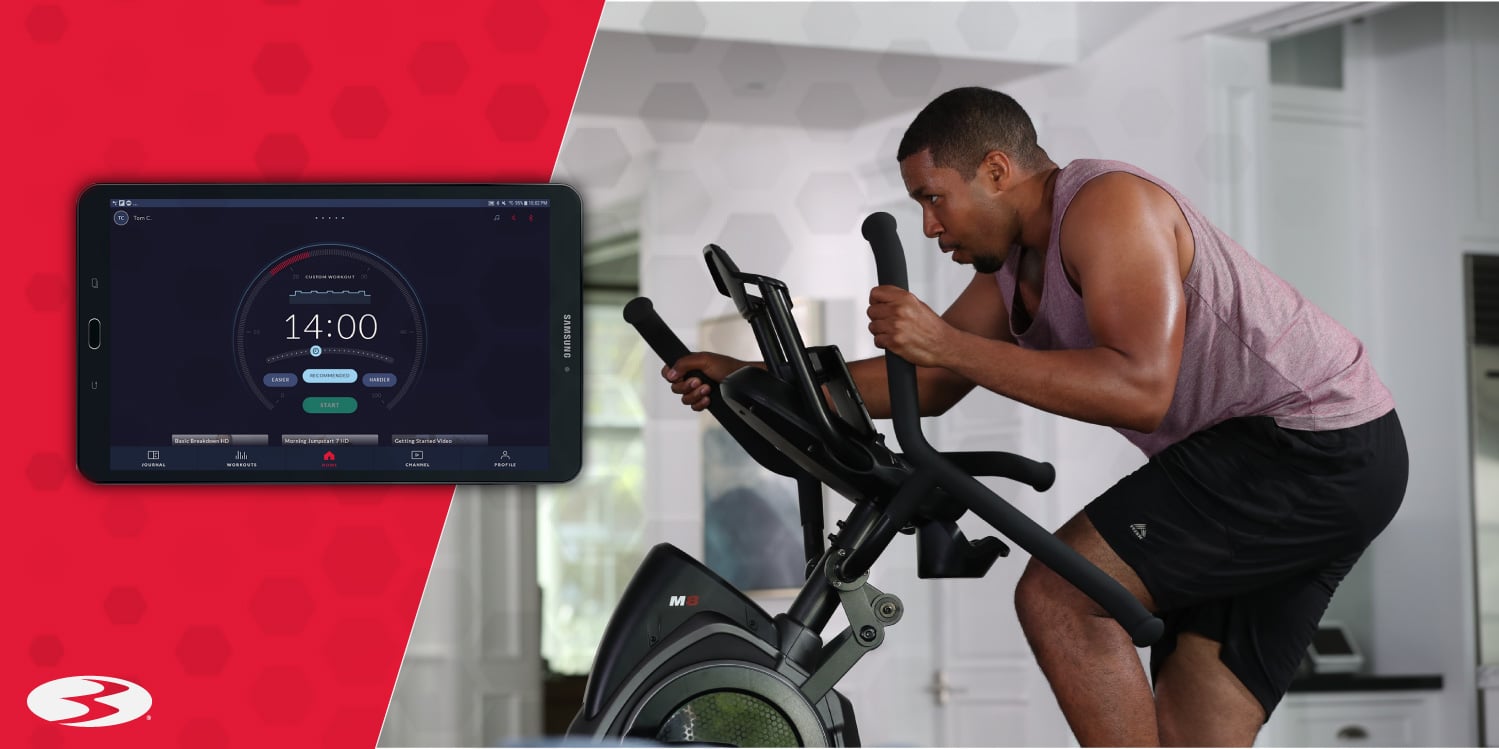 The Result
The UK portion of the campaign achieved over 400 pieces of coverage and exceeded over $3 million in AVE alone. Overall awareness of Bowflex and their various products rose hugely, during and following, the campaign with coverage landing across top tier outlets across all regions and the kit even featured in an onscreen performance of Dancing on Ice in the UK which had over 3 minutes of on-air time and received over 7.6 million viewers. 
In addition to hundreds of reviews in top tier publications, we also confirmed a series of full page spreads across our target titles reviewing products including Notebook Magazine (Sunday Mirror), Stuff Magazine, T3 Magazine, Health & Fitness Magazine, Women's Health, FD Persoonlijk, Valk Magazine and many more.
We continue to work with Bowflex on their European outreach due to the success of the initial campaign.
Let's talk about your project
Next steps
We'll ask key questions

We are hyper-efficient at synthesizing your core needs.

We'll draft a proposal

We can harness the expertise of our local + global team.

We'll present the plan

We will show you how to turn ideas into scalable action.