Project Notes
Good PR for Great Deeds
We generated awareness for Natural Balance's long history of under the radar charitable giving through inspirational testimonials and tailor made video content
The Brief
Natural Balance is so much more than a dog food producer. Behind the scenes, the company had a long history of charitable giving, with a focus on providing support for the visually impaired by partnering with Guide Dogs for the Blind (GDB), the largest guide dog school in the United States. How could we take a brand that had already established itself as a trusted source for food for millions of dog owners and successfully shine a light on both the great work the company was doing for the blind and the importance of guide dogs themselves?
The Execution
We knew that in order to do this campaign justice, we needed to put on our storytelling hats and showcase the dogs who were changing lives along with the people whose lives were being positively impacted by the GDB program. To do this, we focused our efforts on producing inspirational testimonials and video content tailor made for mass media PR and influencer outreach. In the end, we didn't even need to tell the story–we had the graduates of the GDB program and the dogs who were improving their lives to educate the masses on the great work Natural Balance and Guide Dogs for the Blind were doing for so many in need.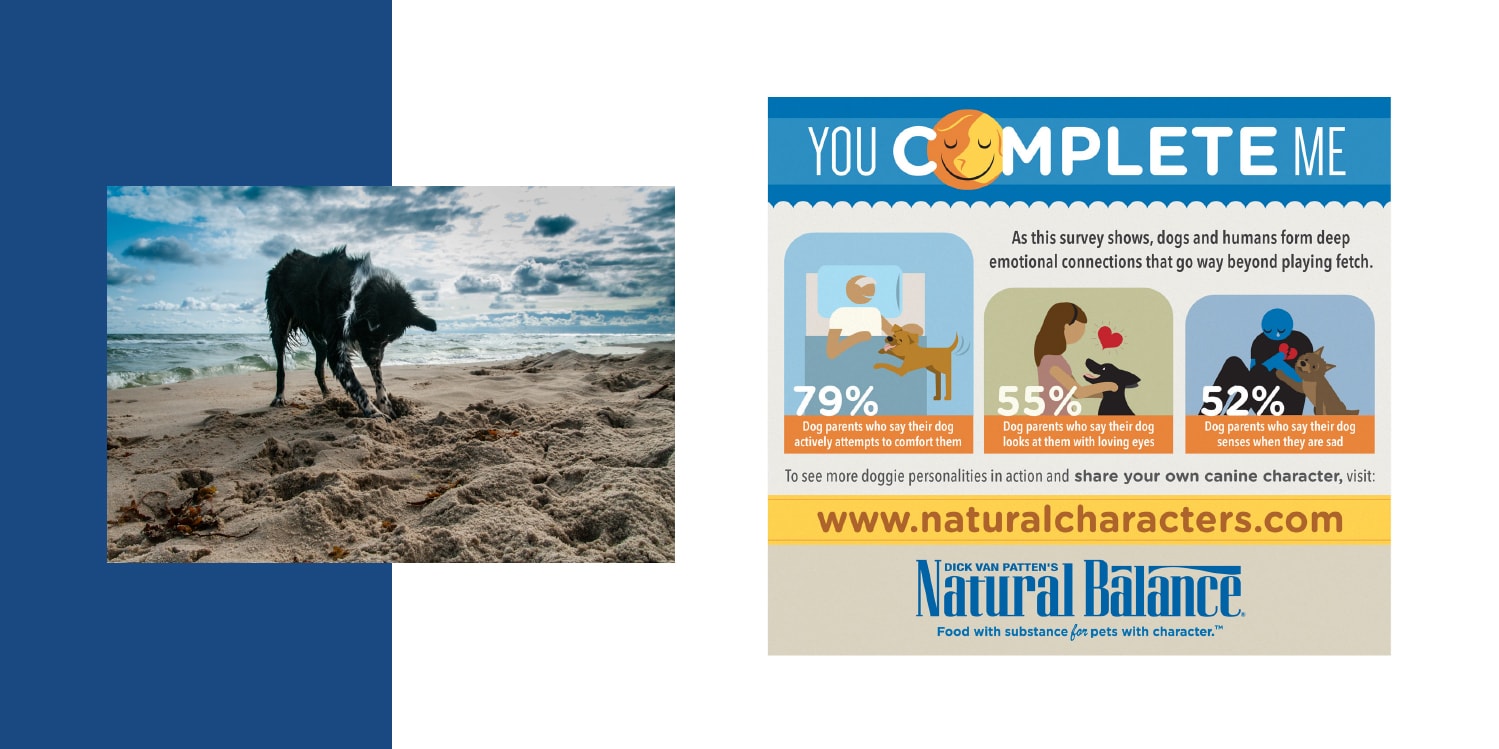 The Result
By producing inspirational, compelling, and emotion-inducing content, we were able to secure widespread mass media coverage coupled with a strong social media following. The stories that the graduates of the program and the dogs were able to tell themselves generated more than 50 national and local news stories and generated millions of impressions and thousands of social media shares. Perhaps most important of all–our work with Natural Balance increased awareness for a wonderful program, giving staff of both Natural Balance and GDB a boost in confidence and pride along the way.
Let's talk about your project
Next steps
We'll ask key questions

We are hyper-efficient at synthesizing your core needs.

We'll draft a proposal

We can harness the expertise of our local + global team.

We'll present the plan

We will show you how to turn ideas into scalable action.