100+
Top Tier Media Outlets
Project Notes
Using data insights to grab hundreds of top-tier media headlines
We helped Freshbooks package internal and external data in interesting ways to dominate the media conversation.
The Brief
As cloud-based accounting software for small and medium-sized businesses, FreshBooks had invested significant resources in developing white papers for content marketing purposes — but hadn't yet seen significant return on investment. Could we repackage these white papers to create a media-friendly, data-driven PR program that put FreshBooks in the news and also caused inbound links to download each full report?
The Execution
To help FreshBooks package its data for business and trade media, we identified key topics in each report — such as workplace frustration, freelancer wellness, and disparities in female and male wages — that could generate strong media headlines. The PR Hacker team then rewrote and repackaged elements of each report, added new graphics to illustrate each major insight, and A/B tested a new series of media pitches. A new annual editorial calendar was developed that not only included major report releases but also smaller reports based on specific sectors of data segmentation (such as reports for female freelancers and millennials).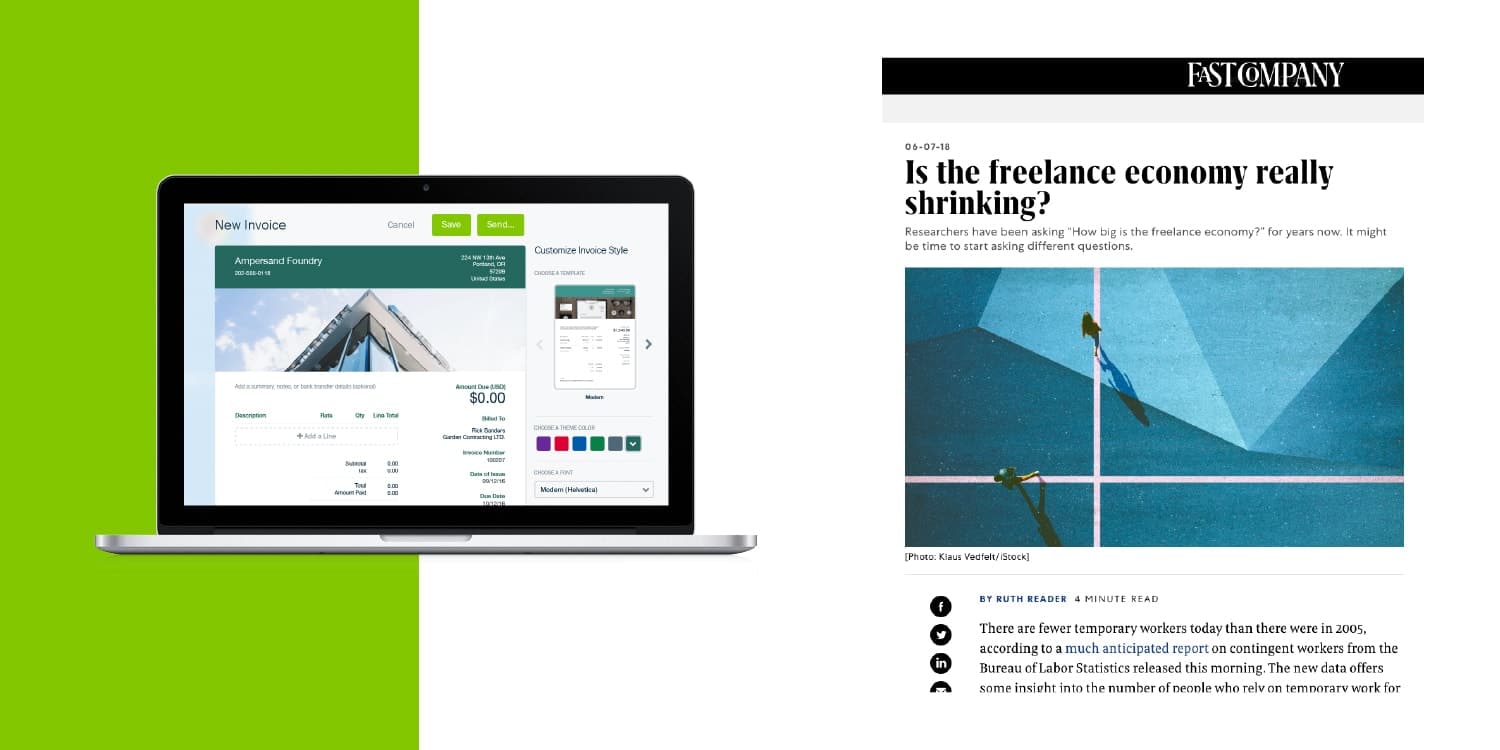 The Result
By taking this strategic approach, we were able to help FreshBooks secure regular repeat coverage in The Wall Street Journal, Forbes, Fast Company, Entrepreneur, and many other trade publications — generating 800+ media hits and more than $10 million in ad equivalent PR value.
Highlights
Goal
Brand awareness via newsworthy data program
Impact
Widespread coverage cross TV, radio, online, and print media, including 100+ top-tier media outlets.
Key Achievements
More than $10 Million in equivalent PR Value.
Let's talk about your project
Next steps
We'll ask key questions

We are hyper-efficient at synthesizing your core needs.

We'll draft a proposal

We can harness the expertise of our local + global team.

We'll present the plan

We will show you how to turn ideas into scalable action.