Project Notes
Ownable data that shows exactly why 'this Bud's for you'
We helped Budweiser use data to generate earned media between paid activations — resulting in hundreds of media hits, tens of thousands of shares, and the best-performing campaign of the year.
The Brief
Budweiser wanted to generate regular, consistently high media coverage at a lower cost per impression during periods without large-scale marketing activations.  Budweiser asked TOP Data to come up with a data study that would first generate insights about how the brand is perceived and then would use those insights to generate earned media that would keep the brand top of mind in between activations — all while communicating the idea that Budweiser drinkers are "genuine."
The Execution
TOP Data convened a focus group comprised of regular and occasional Budweiser drinkers to ask them a series of probing questions about how they and others perceived the brand.  One insight from that focus group — that several participants felt that they got chatted up more at bars when drinking a Budweiser compared to other drink choices — led the team to delve deeper into that unique finding.
The result was the first-ever Budweiser Beerpressions National Survey — a study about how beverage choices influence first impressions and perceptions of approachability.  Leveraging our proprietary data collection platform, we asked 2,000 U.S. residents in under 48 hours about "what your drink says about you."  The key finding:  That those drinking domestic beers like Budweiser are seen as more "approachable" than those drinking imported beers, wine, or cocktails.
Segmented the data by demographics and geography, the TOP data media team pitched national and local media in time for "National Drink Beer Day."  Because these stories could work well on local TV, the team  produced ready-to-go video "B-roll" of Budweiser in social situations that was paired to each key data point.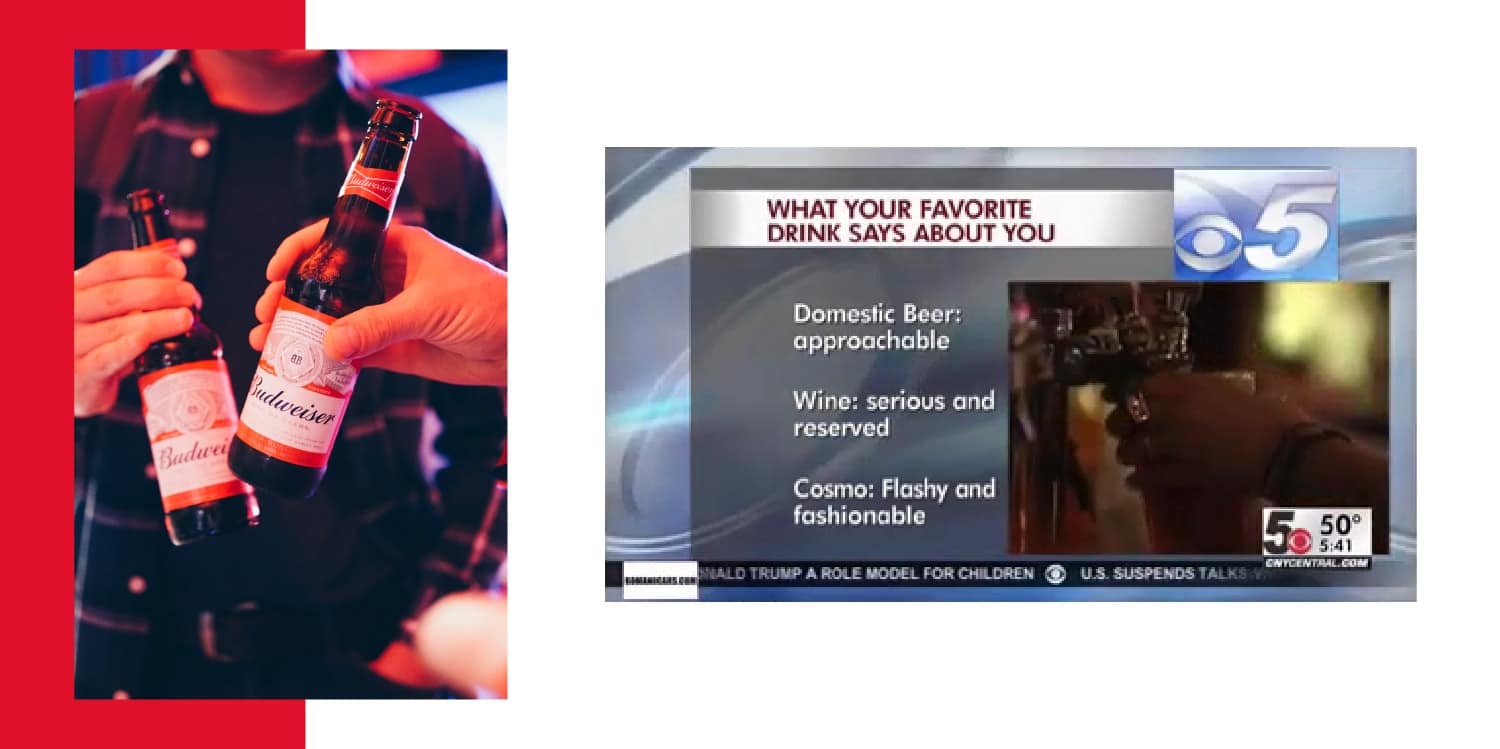 The Result
In only 6 weeks, the data study generated 322M impressions, 11K social media mentions, and 233 media placements for Budweiser—all without spending a single dollar on sponsorship, paid placements, or event marketing.  More than just raw brand awareness, the earned media placements achieved an average message score of 9.1 on a 10-point scale, a result that demonstrated how key brand messages were being communicated to a high degree with each PR-driven media placement.  The result was a campaign that generated $5.4 million in PR value — the cost that would have been required to generate an equivalent amount of media coverage through paid ads.
Highlights
Goal
Boost Budweiser's media mentions in-between major marketing activations.
Impact
The data study generated a CPM of only $0.19 — more than 12X better than Budweiser's best performing ad campaign of the year.
Let's talk about your project
Next steps
We'll ask key questions

We are hyper-efficient at synthesizing your core needs.

We'll draft a proposal

We can harness the expertise of our local + global team.

We'll present the plan

We will show you how to turn ideas into scalable action.