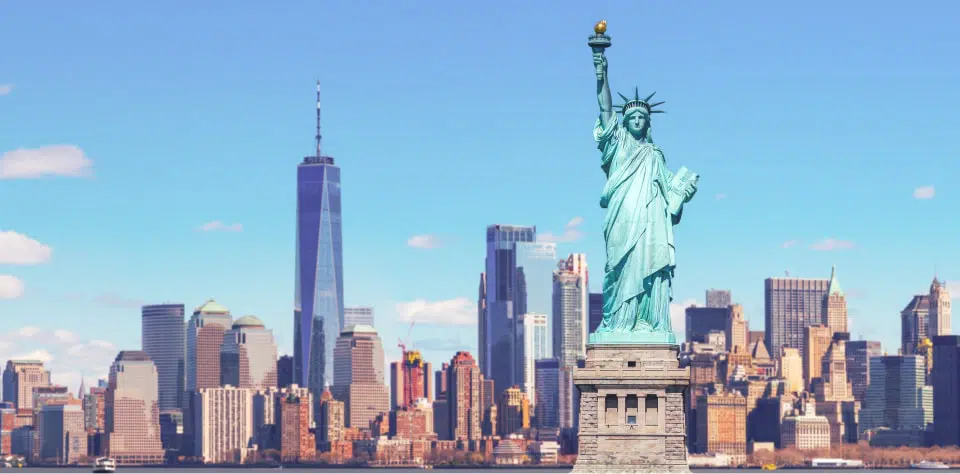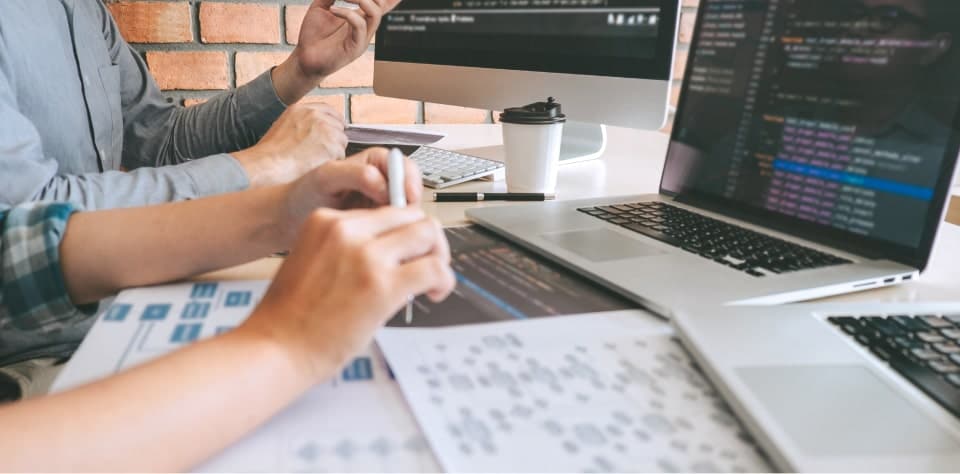 New York City Web Development
New York
+
Web Development
Web Development that adds credibility and accessibility to New York City companies
From Washington Heights to Lincoln Square, TOP Agency's Web Development brings New York City companies to the forefront

New York City has always been an unstoppable force. Partnering with a team of web development experts who will go the extra mile to make their brands stand out in the biggest crowd in the country is essential for companies in the Big Apple to continue to thrive and prove their resilience. At TOP, our team has always settled for nothing less than excellence when it comes to driving sales and user engagement. In a city that never sleeps, neither does TOP Agency.

Full-Service Web Development
Web Development Training
Dedicated New York City Web Development Specialists
Wide experience from New York City startups to local service providers

Working with TOP Agency means using the best minds in the business. Our team employs extensive industry insight and commitment to quality to help you create the website you need to succeed. We see web development as a multifaceted arena of both art and science, optimizing your website in exciting ways to suit your unique business.

But what good is a great website without the right audience? Our team understands the value of visibility in both a local and global market — especially in as dense a population as New York. We use the latest monitoring technology to help you reach the top of search engine rankings so your target audience will easily be able to connect with you. And we don't just show up to help you thrive today. We at TOP Agency account for the ever-changing market, ensuring that your website grows with your business needs. Whether you are looking to build a secure E-commerce page or align your SEO strategy with your marketing, TOP Agency's New York-based web development experts can take it from here.
What makes us different?
We are secure
We take your safety seriously, building websites that protect user data and maintain your reputation as a breach-free company.
We increase connectivity
We know New York businesses are far-reaching and composed of diverse audiences, so we create responsive websites that maintain integrity on all devices.
We know the New York market
We are intimately familiar with what makes New York businesses tick and what your public is looking for. TOP's team puts in the work to portray your full potential in an engaging way that compels website users to become loyal clients.
We have New York-based Web Development team members
While we can make you visible on an international level, we are still right there with you in New York. Our NYC-based resources give you the local support you need to excel.
Web Development solutions that keep New York City's companies top of mind
It's no secret that New York City sets the pace of not only the country, but much of the world. With leading brands in every industry from finance to culture, New York is a mecca for business. But just as it is easy to get lost in a Times Square crowd, it can also be easy to get lost in the competing voices in your industry. The fast-paced nature of the market today means making a strong first impression on your website visitors in seconds. That's why TOP Agency is here — to help your unique public find your unique brand.
Our team uses our expertise in hosting platforms like WordPress to make an easy-to-use website that allows you to showcase your credibility in your industry at a glance. Ultimately, our web development agency converts your viewership into sales by making smart decisions that optimize your website and don't waste your time.
Let's talk about your project
Next steps
We'll ask key questions

We are hyper-efficient at synthesizing your core needs.

We'll draft a proposal

We can harness the expertise of our local + global team.

We'll present the plan

We will show you how to turn ideas into scalable action.