10.6%

The increase in total visits to burger chains compared to last year's figures.

8

The number of states where Five Friends has been the preferred burger provider in the past 12 months.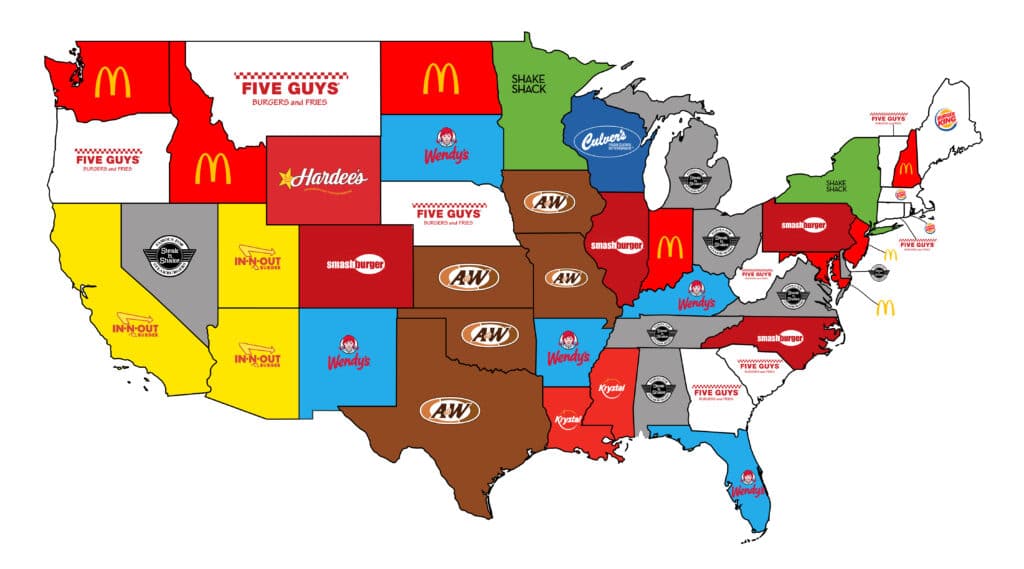 Americans' better half is undoubtedly the traditional cheeseburger. The love affair with this classic American food has grown by 10.6%, as consumer visits to 12 of the largest burger chains have increased since last year.
While Five Friends holds its own as the nation's favorite burger chain by claiming the No. 1 position in 8 states, the return of customers in large numbers to all burger chains is a positive sign for the industry as a whole.
Burger consumption in 2022
Burger consumption in the country reached its highest peak of the year in May.Overall visits to burger chains increased 10.6% compared to last year's figures.
Burger Chains
Burger King is the chain with the highest growth in visits this year, compared to the 4 most popular chains in America.
Top 5 Burger Restaurants By State
Methodology
To determine the favorite burger chains, TOP Data used a combination of GPS tracking data from the largest burger chains mixed with a survey of 1,000 Americans.