10

The number of states where Chick-fil-A has been the most popular Fast Food Restaurant, making it the overwhelming favorite across America.

6.8%

The rate of increase in visitation that In-N-Out has had in the country.
A lot has been made of the fact that COVID-19 has accelerated a new normal void of handshakes, crowded spaces, and traditional workplaces, but has the virus actually sent us back in time rather than forcing the future? If trends in fast food are any indication, COVID might be more of a blast from the past than a harbinger of things to come.
Top 5 Restaurants per State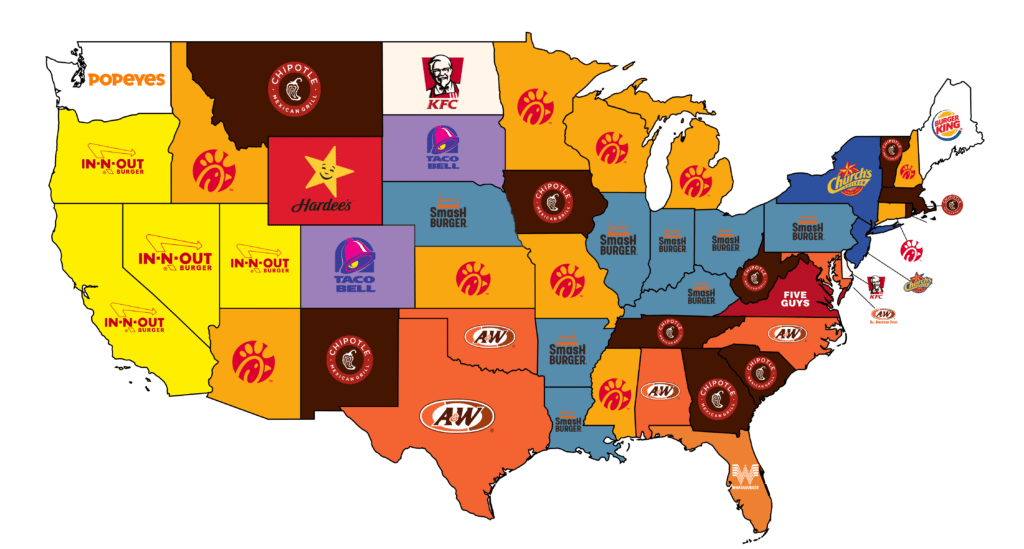 Fast Food Trends 2022
Top 5 Restaurants per City