14

The number of states where Sonic has been the most popular Fast Food Restaurant, making it the overwhelming favorite across America.

2

It's a tie for the #2 position between Wendy's and Taco Bell, this is despite McDonald's efforts to provide free meals to frontline workers.
A lot has been made of the fact that COVID-19 has accelerated a new normal void of handshakes, crowded spaces, and traditional workplaces, but has the virus actually sent us back in time rather than forcing the future? If trends in fast food are any indication, COVID might be more of a blast from the past than a harbinger of things to come.
COVID-19 Restaurant Trends
Since mid-March (when the spread of COVID became front-page news) Sonic–known for its 1950's-esque drive-in style carhop service–has cemented its place as the preferred fast food destination for diners who have ventured outside their home. Regional favorites such as Culvers (WI) and Popeyes (LA) still have a loyal following in their respective home states and Taco Bell remains a popular choice, but it is clear that Sonic's unique service model has likely played a role in pandemic-weary travelers looking for a bite to eat.
State Breakdown
Top 5 Restaurants per City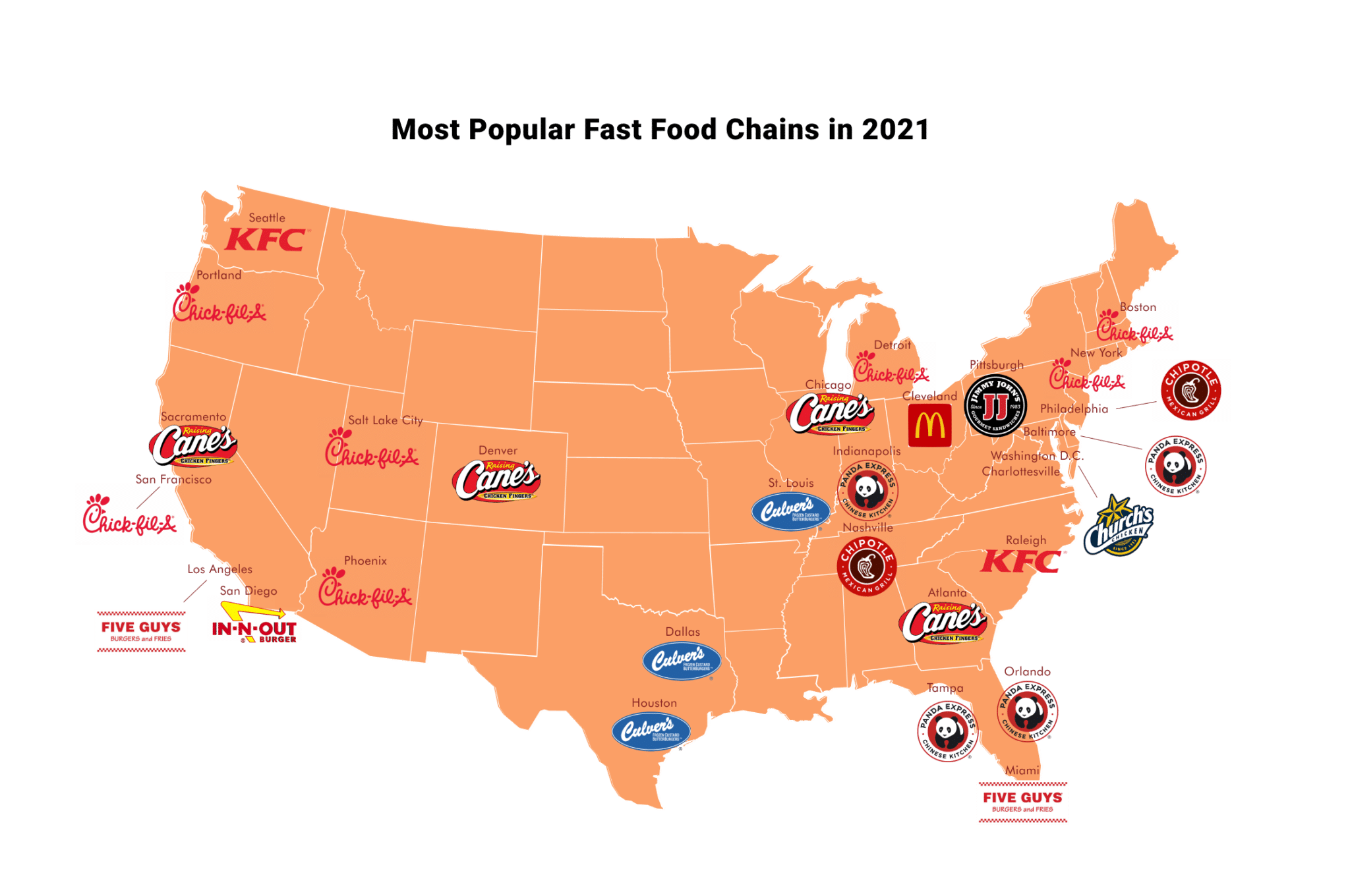 As Chic-fil-A ranks #1 across 7 of the 30 most populous metropolitan areas of the US, it's safe to say America's love for chicken sandwiches is here to stay. Popeye's on the other hand hasn't seen a massive increase in foot traffic. A shift in people's choice of fast food since the start of the year is evident.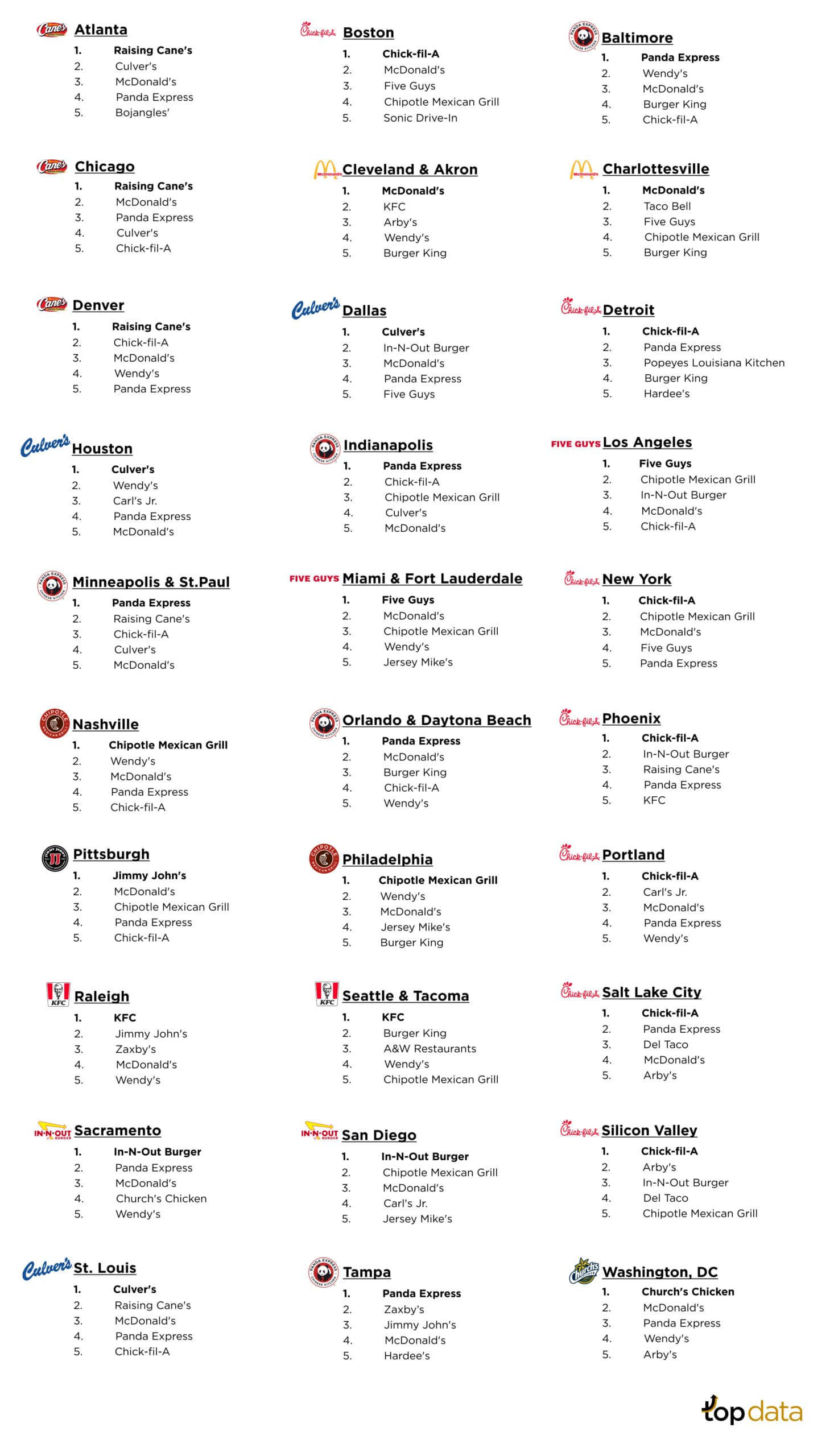 Only time will tell if fast food chains can recover to their former glory using new tactics such as aggressive influencer marketing.
Visits Per Fast Food Chain