8.9%

The percentage increase in alcohol consumption among Americans from 2020 to 2022

23

The number of states in which Budweiser is the most popular beer choice
Covid-19 has instigated many changes in habits with the latest numbers suggesting our consumption of alcohol is one of them. Sales of alcohol are have gone up by 8.92% since the pandemic reached the U.S.
So we've been drinking more, but what have we been drinking? With National Beer Day coming up, we looked at beer consumption across the country to see which beers have been getting American's through the pandemic.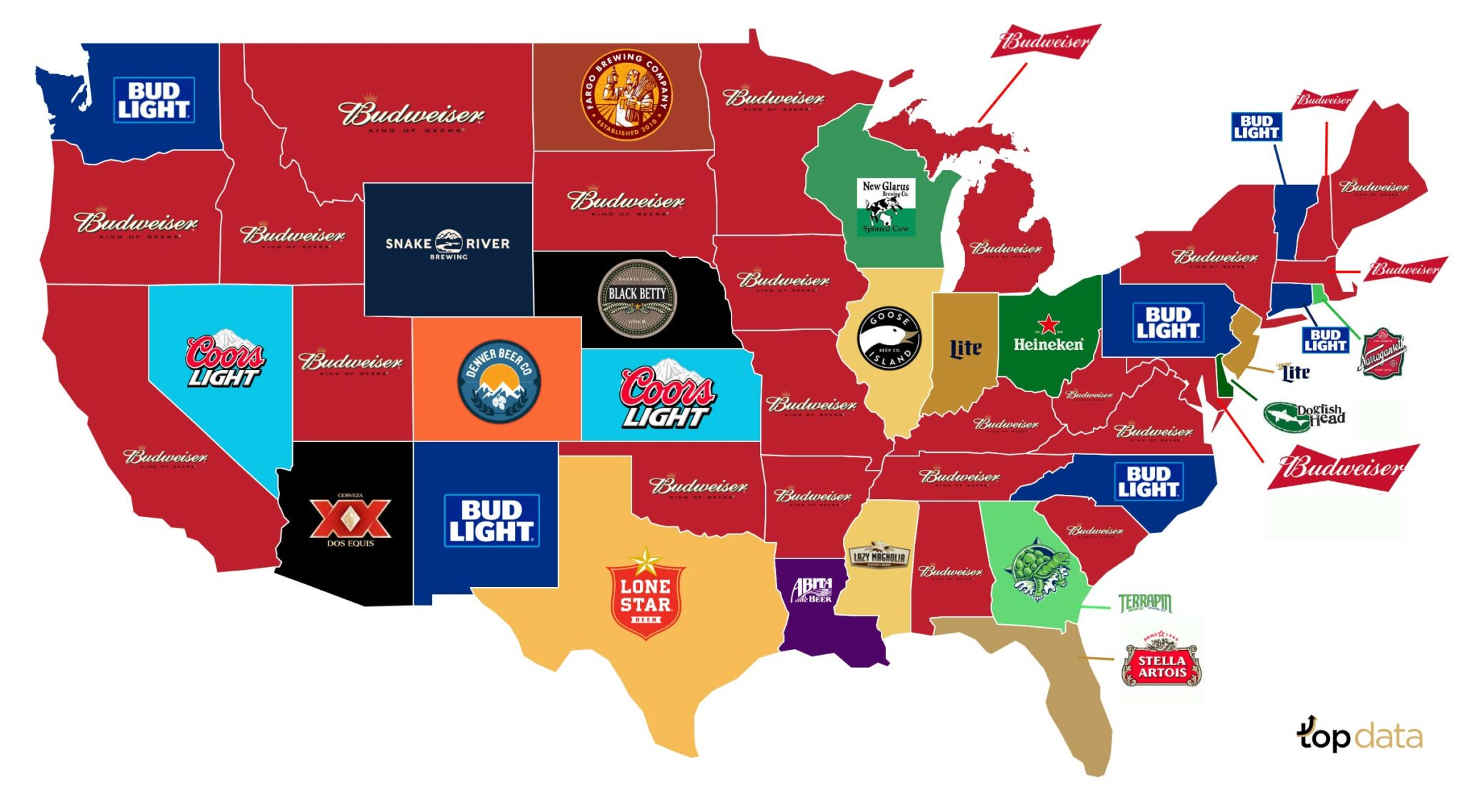 America's thirst for Budweiser is showing no sign of drying up as the brand dominates its rivals in the battle of the beers across the country. While many things are changing during the pandemic, Budweiser is managing to ride it out without any serious threat to their status as the nation's favorite. That said, there are signs of change across some states, with microbrews such as Spotted Cow, Lone Star, Denver Beer, Dogfish Head starting to make headway. In what many will see as a hint of what we can expect in the coming years, Spotted Cow ranked number one in Wisconsin, Lone Star in Texas, Denver Beer in Colorado and Dogfish Head in Delaware.
Top 5 Beers By State
Here's a breakdown of the top five beers on a state level. Aside from Budweiser's dominance, another notable pattern is the prevalence of light beers throughout the country, suggesting an increase in demand for lower-alcohol options.