14

The number of states in which KFC is the most popular fried chicken restaurant

-23%

The percentage reduction of visits to fast food restaurants during the pandemic

-6%

The reduction in visits to fried chicken restaurants during the pandemic.

0

The number of times Chick-fil-A was the most popular in a state despite their sales being up 23%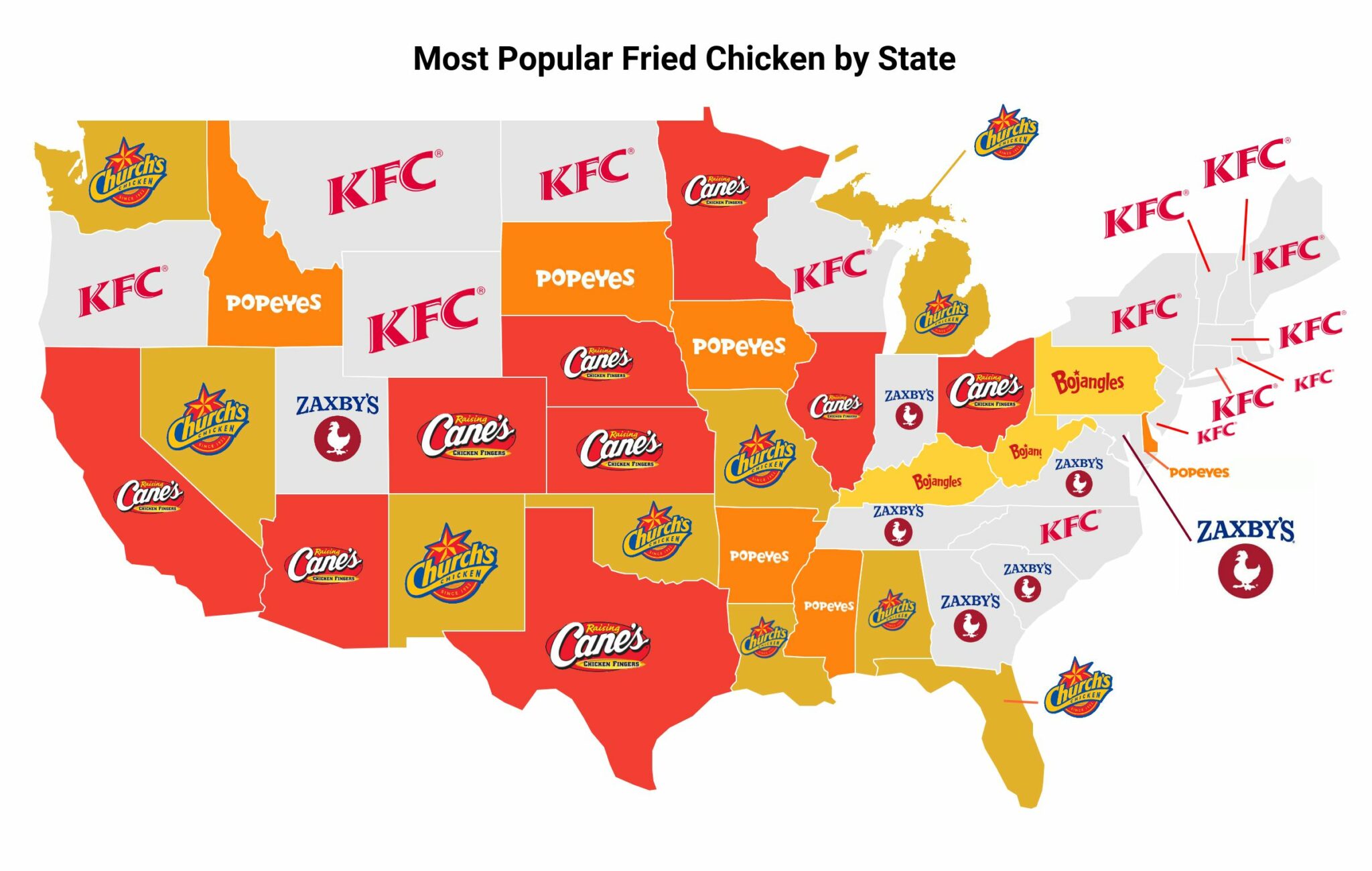 We analyzed visits to chicken restaurants across the nation and found that KFC currently ranks as America's favorite, coming top in 14 states. Despite not topping many states in visits, Chick-fil-A has still seen an increase in spend of 23%, showing that their delivery service has proved popular during the pandemic. 
Visits to Fast Food Restaurants by Category
Fried chicken restaurants have coped with the pandemic better than other fast food outlets. While visits to fast-food restaurants are down by 23%, fried chicken has only seen a 6% reduction, outperforming burger chains which have experienced a downturn of 15%.