5%

Percentage increase in visits to car dealerships

21

Cities in which Ford ranks #1

2

Cities favor Tesla as the #1 choice
The automotive industry made headlines earlier in the year around a shortage of Lamborghinis due to pent-up demand, and was one of the first to recover in life after the pandemic. The industry has remained within the same trend so far in 2022 as visits to dealerships of luxury car brands featuring the likes of Audi, BMW, Tesla, Lamborghini and Rolls-Royce, are seeing an exponential increase in customer visits. On the whole, the automotive industry has witnessed a 5% increase in customer visits.
We analyzed GPS tracking data of millions of customers to dealerships of 37 car brands in the US. The results reveal interesting findings which include each city's preferred choice of car, the overall winner across the country, as well as how your favorite car brands are faring in each city.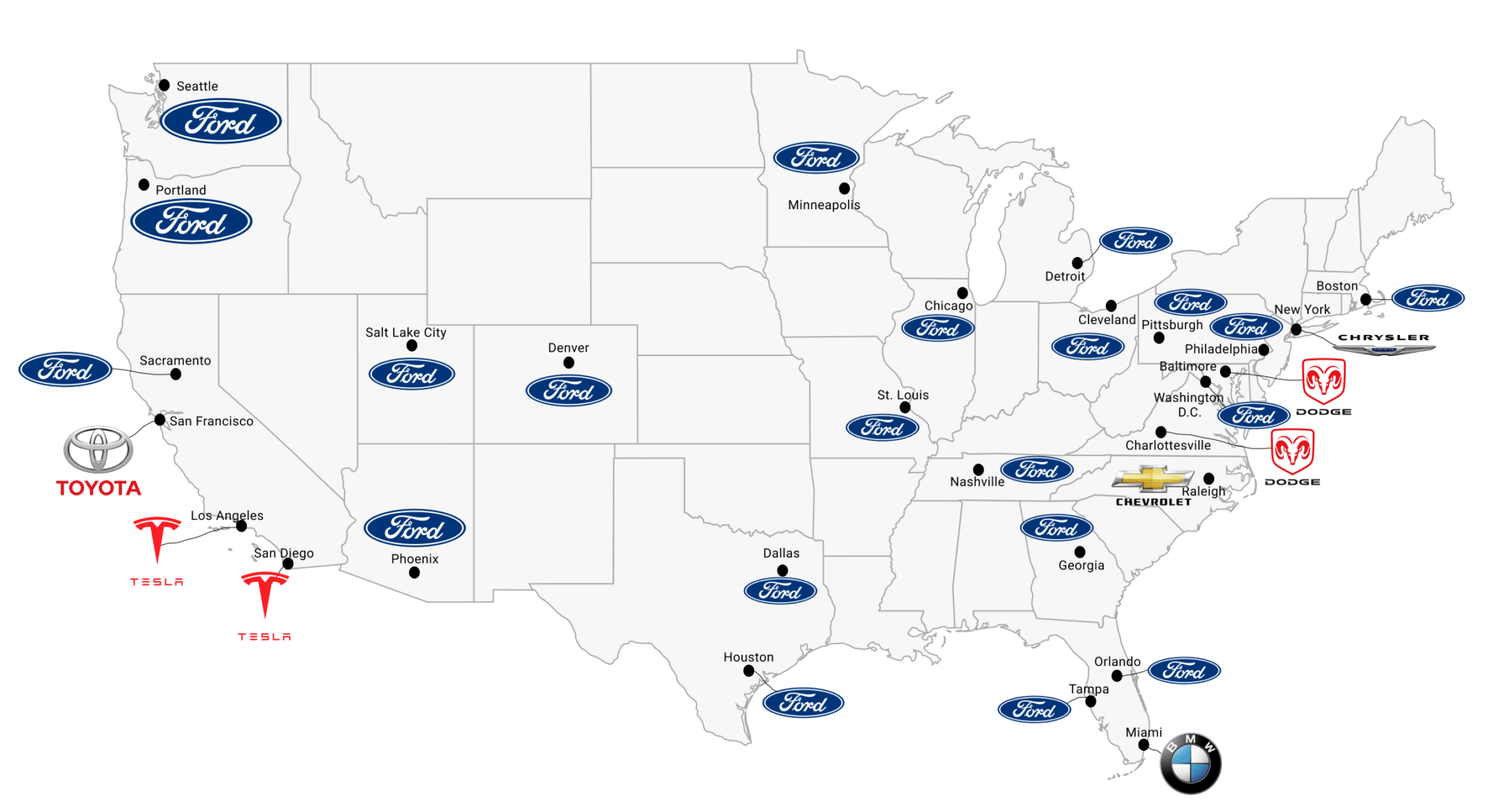 Top 5 Car Brands per City
While Ford retains the top spot in 21 cities, Tesla is the only car brand that comes close to it by claiming the top spot in 2 major cities. On the whole, there is quite a lot of variety when it comes to each city's favorite car brand.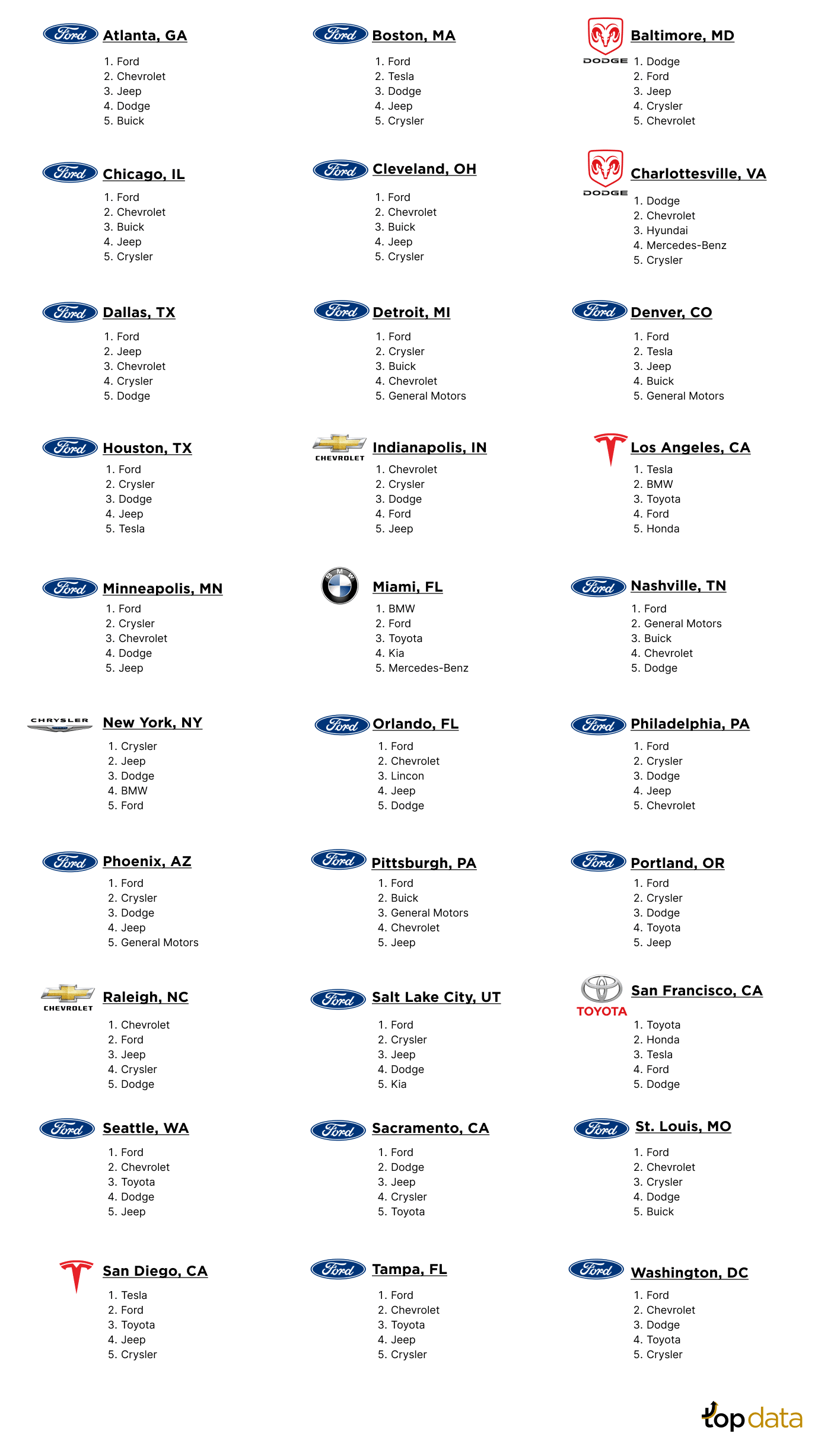 Methodology
TOP Data analyzed offline GPS data of millions of Americans to 37 car dealerships across 30 of the most populous cities in the US. The aggregate data was compared with visits from last year to arrive at the increase in the percentage of visits to each car dealership.