16

The number of states where Little Caesars has been the most popular pizza provider.

54%

People who agree that pizza should not have pineapple on it.

30

Are the states that surpass New Yorkers' pizza consumption.

32%

The percentage increase in overall visits to pizza chains in 2022.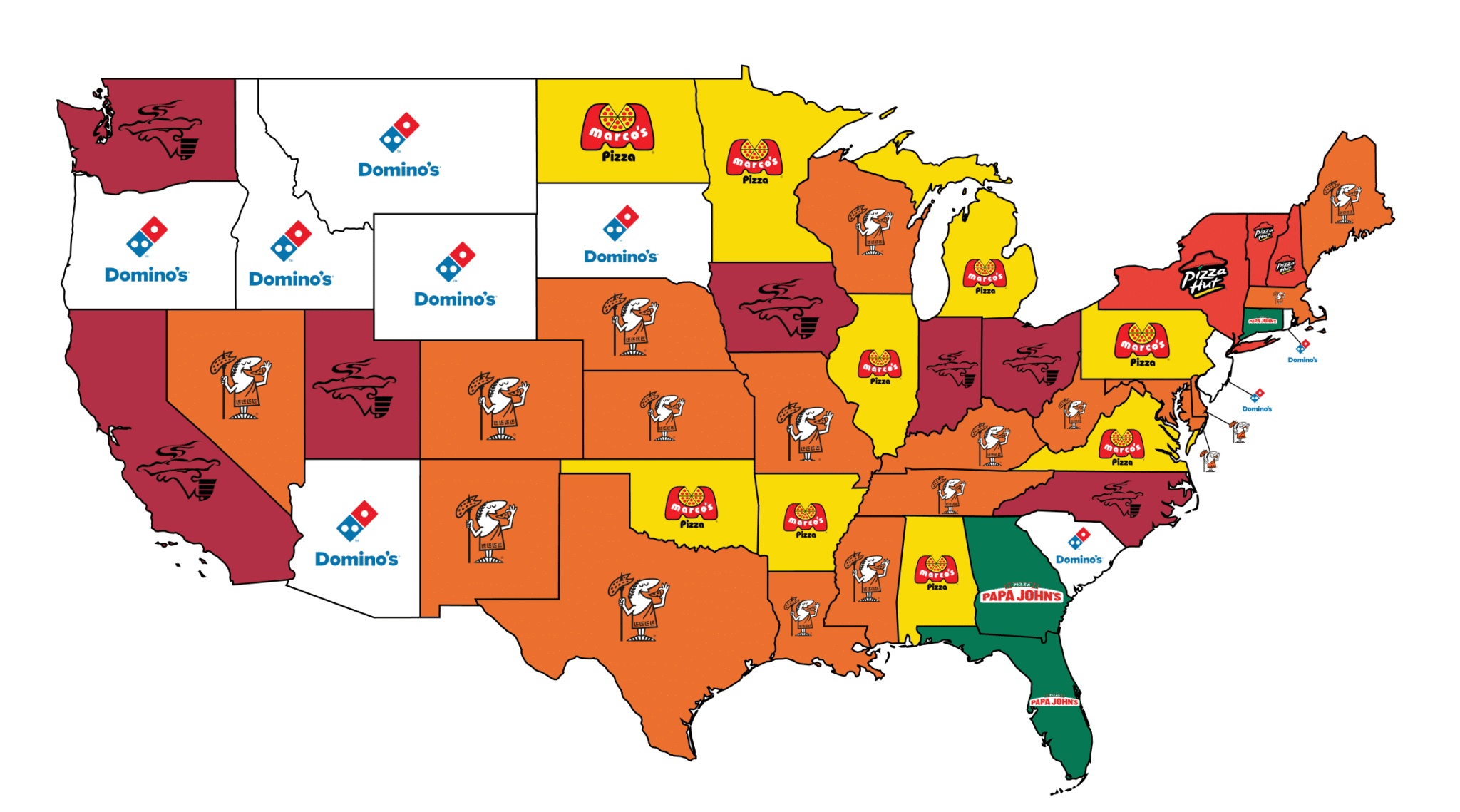 America's love for Pizza seems to have grown in 2022 with consumer visits to 12 of the largest pizza chains increasing by 32% since last year. While Little Caesars comes out on top as the nation's favorite pizza chain by claiming the number #1 spot in 16 states, the return of customers in large numbers to all pizza chains is a welcome sign for the industry as a whole.
Top 5 Pizza Restaurants By State
A further breakdown of the data shows the top 5 spots for a slice (or two or three?) of pizza in each state.
Methodology
TOP Data analyzed offline GPS data of millions of Americans to 12 of the largest pizza chains across 48 states in the US to determine the top 5 chains in each state and surveyed 1,000 Americans to learn about their pizza consumption preferences.